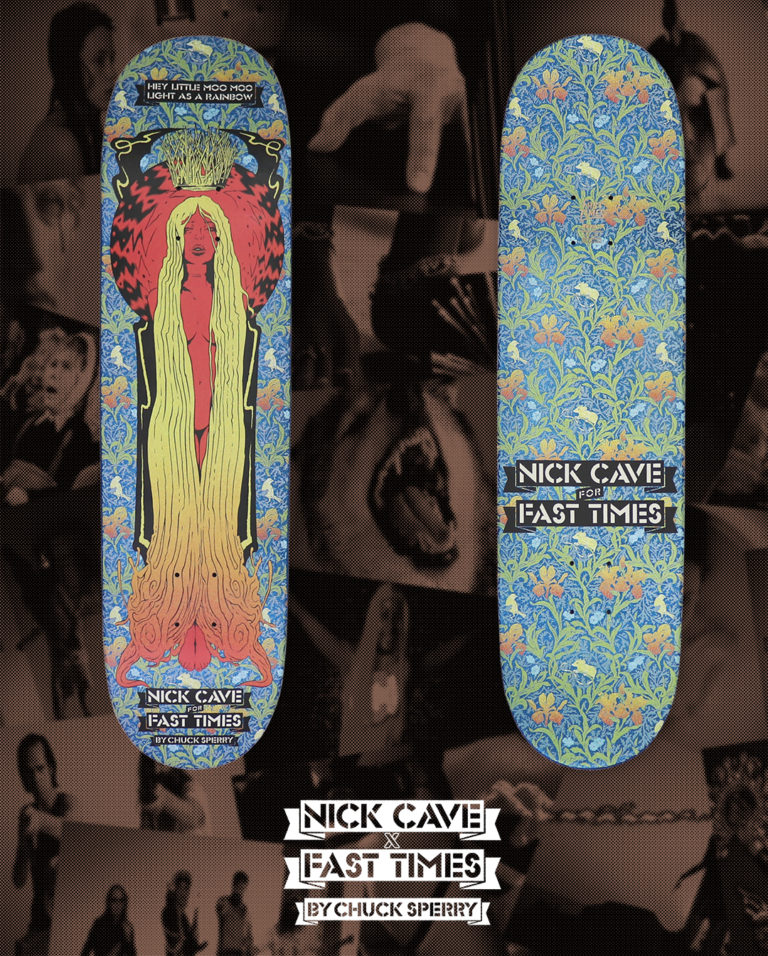 Nick Cave x Fast Times Skateboard
Nick Cave has collaborated for a second time with Fast Times and artist Chuck Sperry on a new skateboard and t-shirt design. The boards (street and cruiser available) feature a full wrap graphic that uses a metallic glitter, highlighting the detail of Chuck's artwork which draws inspiration from the Grinderman song 'Heathen Child', featuring the lyrics 'Hey Little Moo Moo, Light As a Rainbow'.
The boards and t-shirt are available at all Fast Times store and online now HERE.